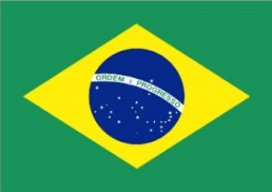 Last Activity:

Oct 14, 2021
Joined:

Apr 26, 2020
Messages:

10,121
Likes Received:

6,256
Trophy Points:
Gender:

Male

Birthday:

Mar 3, 1951

(Age: 70)

Location:

Occupation:

Right wing gadfly/ jazz pianist.
Patricio Da Silva
Well-Known Member, Male, 70, from Somewhere Out There
Civility, above all. May 1, 2020
Patricio Da Silva was last seen:

Oct 14, 2021
Loading...

Loading...

About

Gender:

Male

Birthday:

Mar 3, 1951 (Age: 70)

Location:

Occupation:

Right wing gadfly/ jazz pianist.

Marital Status:

permanent bachelor

Gender:

Male

I come here for serious debate. I'm 69 years of age, and not a newcomer to debate forums, I've been on various debate forums going back to Usenet of the late 90s.

I believe that the objective for debate is a meeting of minds and to find the truth. Granted, not likely, but it's a worthwhile goal.

In that pursuit, I respond to facts, logic and reason. Now, of course, there are facts, and then there are facts, and there are irrelevant facts. There is logic and reason, but not all logic is actually logical, as there is such a thing as logical fallacy.

I don't mind people disagreeing with me, and I expect it. Otherwise, why be here? I am on the look out for arguments that surpass my own, but, admittedly, at my age, having thought about these things for many years, I'm pretty comfortable with my views. Can I change? It's possible.

But, over the years, I have changed. I'm pretty much a liberal with some libertarian leanings. I don't know the precise percentage, but I often say libertarians are about half right.
My first vote was for Ford, then Reagan ( actually, it was Ed Clark, the libertarian running Against Reagan, but I would have voted for Reagan as he was supported by Milton Friedman, it's just that in those years, I didn't understand the concept of 'throwing away your vote by voting for impossible to win third parties" ). By 1990, I changed parties from republican to democrat. See, was debating liberals a lot, and I got tired of debating their logic, and thought that if I had all the hard stats in front of me, I would just toss them in their face and 'end of argument', right? So, I decided that I would go down to the library and look up the stats on which party, dems or repubs, are better for America, on the whole. I just assumed that, because of the irresistible sound bites of the right, 'small government' 'getting gov off our backs' 'fiscal responsibility' 'conservatism' etc.,and I bought into all off it, I just assumed, naturally, the stats would prove that republicans are better for America than Democrats.

A funny thing happened on the way to the library. The stats, on the whole, proved the opposite, that democratic administrations were better for America. On just about every statistical category, stock gains, employment, wages, etc., dems beat repubs. And I couldn't wrap my head around it, it made no sense. But, I'm a data guy, so, if dems are doing better for America, then I'm a dem. But, it didn't happen over night. Slowly, I began to realize why it was so. Republicans make good business people, but my big realization was that you can't run a nation like you run a business, and the dynamics are not the same, if not the opposite in many respects. In a business, you reward the productive and punish, or fire, the unproductive. Simple, right? But, that mentality applied to a nation is simplistic and dangerous. See, with a nation, you can't look at it that way, if you give the super rich too many breaks and advantages, and oppress the poor, make their lives more miserable, and do it long enough, you're headed for revolution, and revolutions never turn out well. It took me a long time to grasp this. But, on the other hand, going to far into either extreme of the political spectrum is not good, either. 'Nuff said.

I mostly ( but not always ) ignore an egregious use of loaded phrases, weasel words, ad hominems, and vacuous claims. The operative word here is 'egregious'. I suspect we are all guilty of these things to some degree, and we are all human. But, in the past, I've noted that some individuals are given to these things more than civility, facts, and reason, so it's a question of degree, and such persons will be placed on the ignore function if I decide their rebuttals are not contributing to the debate in any real way. But, I'm not quick to do that. I prefer the old usenet term for this, the 'kill file', so if you see me use it, "off to the kill file you go", that's what I mean.

Also, I am here anonymously. There are crazy people out there, and I don't know anyone on this forum. so, for me, anonymous suits my purpose. The avatar is Antonio Carlos Jobim ( in his youth) who is the composer of "The Girl From Ipanema", Given that I'm a big fan of his and an lover of samba and bossa nova music, I chose his avatar. The surname "Da Silva" is to Portuguese what "Smith" is to English, i.e., the most common name in Portuguese speaking countries, so "Patricio Da Silva" is my Brazilian alter ego.

I come here to test ideas, get reactions, to hone my arguments, because it is my sincere desire to be on the right side of the argument, and the right side of history. There are more than one way of looking at things, and sometimes one must jump out of one's skin, so to speak, to be able to find the truth. But, as it has been said, many times, 'the truth is out there'. Somewhere.

Interact

Signature

Rep. Ronny Jackson: "We have redistricting coming up and the Republicans control most of that process in most of the states around the country. That alone should get us the majority back." -- Proof of Republican anti-democratic motives.